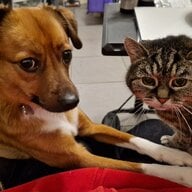 Joined

Jul 7, 2013
Messages

11,843
I shall start with the most recent one.
Shortly before lockdown, I upgraded by cheapo plastic student clarinet to a Yamaha YCL 650, their entry level professional wooden clarinet that has very good reviews.
The difference in quality is significant the moment I picked up the new clarinet, it does not leak as much, and produces warmer and better sound compared to my plastic student one.
It is a joy to learn to play with it as it encourages me to practice more, whereas I would get frustrated for not being able to reach certain notes due to leakage with my student one.
So glad I decided to take the plunge to get it. I was debating at first as I thought about switching to an alto Saxophone, and decided against it as it would mean finding another teacher, and I get on well with my current clarinet teacher (he is not comfortable to teach me to play the Saxophone).
Would anyone like to share your best non-bling purchases?
DK