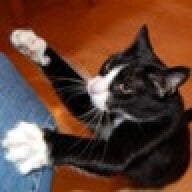 Joined

May 6, 2005
Messages

2,991
I received my 8 Yogo sapphires from Barry today (but you'll have to wait for pictures until I get home from work). They're really pretty but not a matched set (which I'm not really fussed about). Under natural light 6 of them look really similar and 2 of them look lighter. Under fluorescent light, 1 of them looks really violet and 1 looks kind of violet, 2 of them look really blue which makes the other 4 look slightly grey.
I think I'd like to set these in an eternity band with diamonds. I'd really love to get something like this, only with the sapphires in place of the diamonds and diamonds in place of the rubies. What do you think?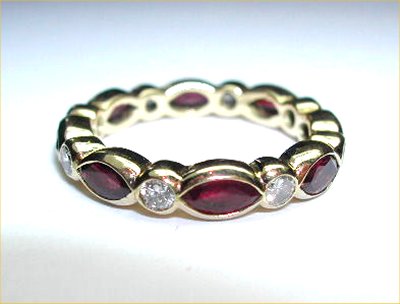 ETA: and the freebie sapphires are fairly dark blue and there's about 20 of them, mixed sizes and shades of blue but mostly pretty dark blue. Not sure what I'll do with them, maybe just have them scatter set into a band.