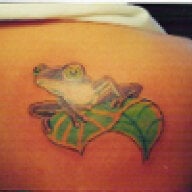 Joined

Dec 12, 2008
Messages

10,614
Barry's checking on the depth of a pale yellow beryl for me that might cut to fit my bezel ering. Is beryl a good one to use? I don't see much of it on here..tho I know there are a few, I'm being pulled 27 different directions currently and am too lazy to search, so I thought I'd get thoughts.

I'm looking at a pale yellow grossular garnet too. It's really pretty, however my concern is that I've been a bit spoiled by the cushion cutting of one Mr. Bridgestock. I've pictures of the garnet but honestly, it was the least cooperative stone ever. Worse than the neon purple supernova. It's sparkly and pale, very very similar to my round chryso from Barry.

Back in a bit w/garnet pics too but have to get Thing1 from school and wanted to ask about the beryl first.