Hello, I am in the process of planning out a ring for my boyfriend. I went to FGS Gems in Philadelphia looking for a green stone. It came down to a green tourmaline and a peridot (pictured below).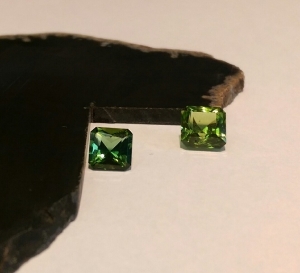 I was quoted $587.50 for the green tourmaline (about 3.8 carats?) and $1400 for the 4.31 carat peridot. I was looking around online and the prices seems kind of high? I've never tried making a custom ring before so I don't have any knowledge to go off of. The price for a size 12 (they were saying it would have to be at least 20 pennyweight?) 14k rose gold ring was $1500 (i don't know if that includes the price of labor) that also seems a little pricey. Here is a picture of the ring i want to replicate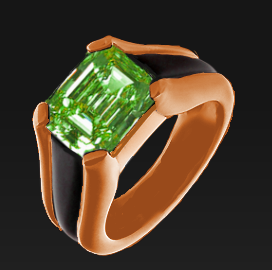 The black part would be a black onyx inlay which I might change into black jade or black druze agate.
Any comments or feedback would be appreciated.
Thanks!