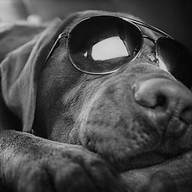 Joined

Apr 23, 2018
Messages

4,397
Browsing JA looking for a stone to help another user here, and came across this TH.
Mind you, search parameters were fairly tight.....AGS lab, 54-56 table, 60-62 depth, ideal/true hearts.
Imagine my surprise when I wondered on this hot mess.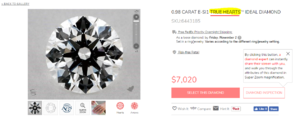 Since JA switched over to their new system where they block certs, I haven't really dealt much with them so I figured it was a good opportunity to see first hand what another user might experience. So I popped open a chat window and said I was interested in the above stone (gave SKU number) and asked if they would email a cert.
Rep was friendly, and said no problem. Had it almost immediately (after I released from my junk mail).
He asked if I had any questions. I said, why so dark. He responded leakage. About this time I had gotten the cert from junk mail and popped it open. Then I spouted back the proportions to him, and said they looked so promising and I was confused how this stone could have made the TH collection. He was just as shocked and confused. Our best guess was the video was a mismatch to the actual cert and listing. He was reporting to management for further analysis and I asked him to let me know the results, which he gladly obliged to do.
I'm sure this is a fluke. Just caught me off guard is all.
On a positive note, I was glad to see the rep not try to BS me and the speed at getting me the cert.