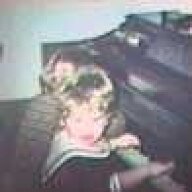 Joined

Sep 29, 2002
Messages

123
I just learned that the jeweler we are purchasing from is going to provide us with an appraisal (at no cost) that will contain all the diamond and setting information (including the Sarin information). They are also going to take a picture of the finished product. The replacement value they will put on the appraisal is what we paid plus 10-20% to account for possible price fluctuation over the next year. They also said I could call yearly and if the value changes, they will provide me with another appraisal at no cost.

I then called my insurance company to see if they needed an independent appraisal or would they accept the jeweler's appraisal. They said that the jeweler's appraisal would do.

Since the stone has a GIA cert and is laser inscribed, I am pretty confident that I can tell (with a microscope or loupe) whether the stone we bought is the stone we receive.

Based on these facts, is there any additional benefit by getting an independent appraisal?