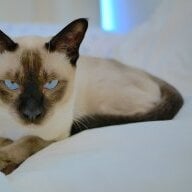 Joined

May 11, 2012
Messages

9,785
Re: Would you like to try allowing discussion of religion on

I wonder if there should be a section called "contentious threads" where specific topics like religion, politics, gun control, sex and anything else that has the potential to be divisive can be put with the specific understanding that people who will be offended by lively but non personally attacking discussion do not go there.

Even then I dare say people who shouldn't go there will to take a look, because lets face it, it would no doubt liven up the boards. I would guess a number of people will claim that they are offended by what they read, but in that space perhaps the only ones that can judge if it is a personal attack or not and close it or take it down are the mods - and they make it clear from the outset, that there will be divisive/heated topics on there and everyone knows those rules beforehand.