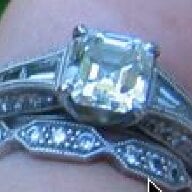 Joined

Jul 27, 2005
Messages

11,534
I''m not gonna even pretend to know what I actually *WOULD* do ... these worst case scenarios aren''t so healthy/fun/helpful for those of us with wee anxiety disorders!
I try VERY HARD just to deal with problems I''m *actually* facing & not make up hypothetical ones to stress about!

Also -- it''s been my personal experience that people can almost NEVER accurately predict how they''ll deal with something terrible beforehand. When it comes time to MOVE OUT OF THE HOUSE ... or ... start life completely over ... or go back to work - a lotta stuff can get all justified & worked out & rationalized on away so no one''s late for soccer practice & Louis Vuittons don''t end up on ebay.