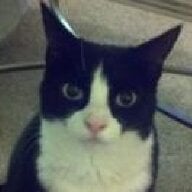 Joined

Aug 8, 2005
Messages

40,225
My DF and I were talking about some friends of ours (not the ''nudge nudge wink wink type of friends,'' but rather real friends) and he said this to me, "Before I met you I always swore that I wouldn''t be able to stand being with a person who cheated on me, but that''s changed."

Which was a strange comment as I''ve never cheated, and neither has he... but I understood what he meant. For us, after nearly 8 years of being togetheer, our relationship is about so much more than the physical...that if it truly just a one time slip... I can see myself eventually forgiving him... provided that there was no ''I think I''m in love with her'' or (extra) humilation involved.

Without any confessions or anything like that... does anyone else understand that? Because its wierd to me, that NOW that I''m in a stable, long term, commited relationship cheating isn''t a brightline deal breaker anymore.

There was a movie, or maybe it was a book, where a middle age woman in England''s husband left her for a younger woman ... and her daughter could not understand why the mother would not accept that he was gone. She would go about her daily routine as if he could be coming home any time. And at the end, he did. We walked in and hovered by the kitchen door uncertain, until she looked at him and asked him what he wanted to eat. Relieved, he sat... she cooked and placed the meal in front of him. He looked at her and said, "I''ve been a fool." She replied, "Yes." and that was it.

Funny thing is... it made perfect sense to me. Anyone else?