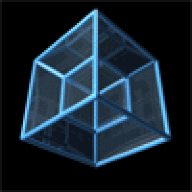 Joined

Sep 20, 2008
Messages

24,894
bright ice|1305642512|2923873 said:

Thanks TL. I like that one for color, it's just smaller. What do you think about the pricing on these! I know that a good part of the cost is for the precision cutting. Could I do better overall for color plus cut? How do I contact Andrew to discuss them?
I think you're paying a huge premium on the cutting. I've noticed that his more recent stone additions have gone way up in price, and I'm not sure if it's due to some popularity he's getting, or the fact that rough in general is more expensive due to enormous gasoline prices these days. I personally would try to search out a site with older rough if you're on a budget.
Lapigems.com also has some aqua too, but I'm not sure if it's precision cut, but it's well cut.
Really fine aqua is very rare to come by and will be expensive no matter what, but I refuse to pay high prices for overly grey gems, no matter how dark in tone they are. That's just me however. I personally think aqua is a really overrated gem, and I'm very biased against it. If you love aqua, don't pay attention to me!!
ETA: I also personally rather have the smaller one because I think it's fairly priced if the color is accurate, and it could be older rough. I rather have a finer colored one of smaller size than one that's larger with meh color. It's $100 more per carat than the first two you posted, but the color on those are so meh, and I wouldn't pay $100/ct for them. I just find them unattractive. The color on the bottom one is more like Princess Diana's bracelet and ring posted above. ASK HIM IF THE PHOTO IS ACCURATE FOR COLOR, I've known him to be truthful on that.
Also, beryl faces up large for it's size due to it's relatively low density, so a 2 carat stone has ample size.