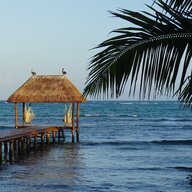 Joined

Mar 27, 2019
Messages

1
Hi all!

I'm currently debating which type of mens wedding band to purchase, and have my eyes set on a platinum ring with a flat satin finish.
Platinum appeals to me because it would match my fiancé's wedding band, and due to the weight of the metal & its white/grey color. But I'm concerned that individual scratches (and over time, the patina) will look far worse on a satin finish than on a polished finish because the scratch marks may appear shiny (relative to the matte finish), and because the scratches may be more noticeable since they won't be in alignment with the grain of the satin finish.
I know that some platinum alloys (Pt950/Ru) are more scratch-resistant than others. But if my research is correct, it seems like the Vickers Hardness rating of even the most scratch-resistant platinum alloy (135HV for the 5% Ruthenium alloy) is paltry compared to the scratch-resistant quality of rhodium/white gold (800HV/165HV, respectively).
So in your educated opinions, would it be a rookie mistake to purchase a ring with a satin finish in
platinum
, rather than in 14kwg with a rhodium plating? I just want to make sure the finish isn't going to look awful after several years of wear. Thank you for your help!!