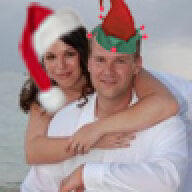 Joined

Jan 8, 2007
Messages

3,962
Date:

2/6/2009 6:45:46 PM

Author:

dreamer_dachsie

Date:

2/6/2009 6:25:05 PM

Author:

EBree

I hope both jas and Mrs Mitchell return soon. If you''re reading, ladies, we miss you!

Date:

2/6/2009 6:01:58 PM

Author:

musey

I saw the DBL thread but not the one in hangout... I thought it was strange that beau seemingly ''left'' over the Jazz thread, but it sounds like there was something else happening that I missed.

Oh, there was...

How did I miss that! It must have been deleted, now I want to see... man I am nosey
I think it was the thread about surfing PS while at work, no? Didn''t see the end of it, so I could be wrong.
I do hope that Jas and Mrs.Mitchell come back as well. I noticed that StarSapphire hasn''t posted either since her little freak out, and I''d really like HER to come back too. And Indygal. And others.
But I agree with others that it''s annoying when it''s obviously an attention seeking post, which is why I typically ignore those types. In the situation with Jas, I knew she was being sincere so I did respond.