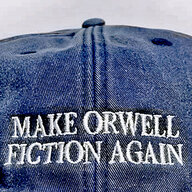 Joined

Apr 30, 2005
Messages

32,287
White gold is not really white.
It is a little yellowish, goldish.

Some people like the color of gold gold and also rose gold, so why is "white" gold always plated with rhodium?
What's to be ashamed of?

Also rhodium plating is not just about color; It's also about finish.
Freshly dipped rhodium is very smooth, shiny and mirror-like.
But some people like brushed finishes too.

Yet when I asked jewelers about just getting white gold and not plating it they all look at me like I'm from outer space.

Why are the two extremes of color okay but something in between not okay?