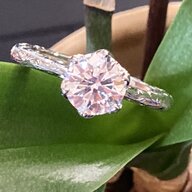 Joined

Sep 19, 2018
Messages

145
Gold miners in poor countries use cyanide to extract gold causing huge issues when they have spills or just bad management.
Not just cyanide... gold mining in poor countries is a huge source of deforestation and mercury poisoning, because they use mercury to extract the gold dust from mud and river water. This typically poisons the workers. Much of the gold extracted this way is used to "clean" money for the illegal narcotics trade.
Mining in violation of the laws of the nation in which the activity occurs often takes place in remote areas, and is difficult to police, which leaves opportunities for organized criminal groups to carry out this activity. Transnational criminal organizations, including drug trafficking...
www.state.gov