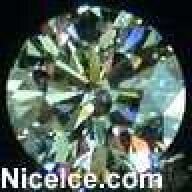 Joined

Jan 29, 2003
Messages

1,792
Here is a perfect example of why we insist on seeing every diamond that we sell as opposed to merely drop shipping it from our suppliers to our customers. This is a 0.724 carat, SI-1 clarity, H color diamond graded by the AGS Laboratory (AGSL 3729901) as having a thin, faceted girdle... Sounds great on paper, but OMG whoever faceted this puppy needed to clean their wheel! Needless to say, the diamond has been rejected and anybody looking for diamonds in this range of characteristics should avoid this one like the plague.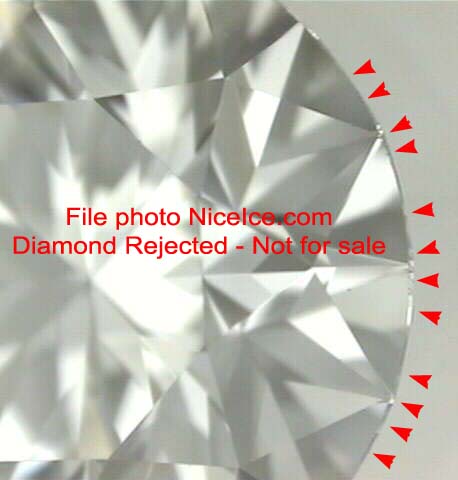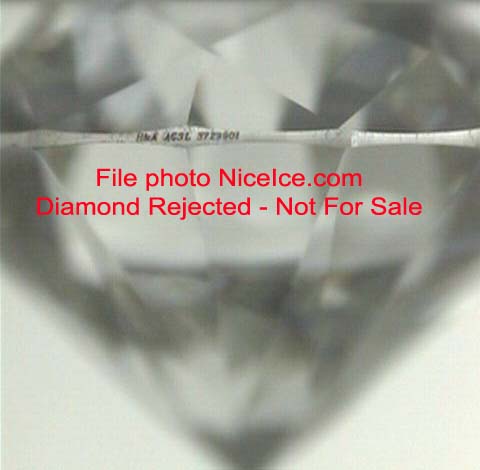 Also note that although the diamond is inscribed as "H&A" that the actual pattern exhibited by the diamond is not crisp and complete enough to warrant an H&A grade by the legitimate dealers that we know... This might answer the question we see on the forum frequently about "the diamond is inscribed "H&A" does that mean that it is?" Not necessarily folks... Seeing is believing.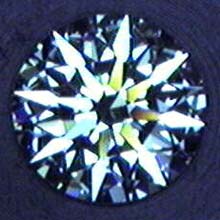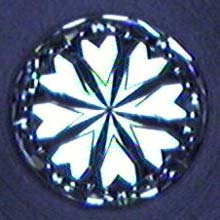 People - we urge you not to buy diamonds strictly "off paper" - buy from vendors that insist on seeing the diamonds they sell prior to selling them... This diamond is a perfect "case study" as to why this is important... If the diamond had been drop shipped to the customer, the customer may never have had it checked by an independent gemologist although they should have and might not have discovered that this diamond is a "real bummer" until years after the purchase...