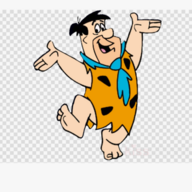 Joined

Jul 18, 2020
Messages

354
So Gary, the CDC claims that a little over 2 million people get married every year in the USA. Lets assume that only half get a diamond engagement ring. No since you stated that diamonds are more rare than colored stones, do you think there would be say enough Tsavorite garnets to created 1 million rings every year? Not to mention all the side stones and stones used for other jewelry!

Your position is simply not true. You know as any jeweler does, that if they have a client interested in a 2 ct round diamond, in two days you can have in at least a half dozen stones for the client to look at that meet their specifications.
Do you think you could get in that many tsavorites in 2 days to look at that were round and 2 ct? Do you think you get in even 1 or 2 ?

I bet if you pulled all the diamonds out of the stores in Tyson Mall outside DC in one day, you couldn't find that many tsavorites in the world in one day.
Just in my city with a metro of 500,000, there are several boutique high end stores that have (obviously much on memo) a couple of million dollars' worth of Diamonds each, including pinks and yellows.
With all stores combined you might find one Tsavorite ring with a center stone over a carat. You might find one or two Spinel rings. You might find one Mandarin Garnet ring. You might find one or two Zircon rings. You might find 10 to 30 Tourmaline, Peidot, Aqua, Rhodolite, Tanzanite, Opal, fancy Sapphire rings of quality, maybe. You will not find any Chrysoberyl (non-Alex), Purple Rhodolite, Malaia or Mali Garnets. Every great once in a while you will spy an Alexandrite, Demantiod and Paraiba ring.
Now, you could say there is not a demand for those stones, but a large state university is here with 40,000 students. That tends to bring in customers with a little more sophisticated tastes and money to spend, because universities employ those types and I have sold through those stores colored gemstones on an independent consignment basis or memo if you like for many years. They did not stay unsold long.
The demand for these colored stones always dwarfs the supply. Many is the time these jewelers have come to me and say they wish they could find more color. I tried to oblige when I could. When I could…