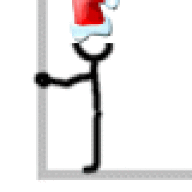 Joined

Dec 29, 2004
Messages

17,193
My friends and I have been discussing this as of late.
Having been rearended 6 times in 4 years, I absolutely take the hard line on texting and driving. Usually my phone is in my bag, in the backseat so I'm not even tempted to look when a call comes in. Every day, I have to HONK at some bozo texting at a red light, who is still sitting there when the light turns green.
My friends don't see anything really wrong with checking at a red light (most don't drive and read, but I have one friend who does - but she's a complete nutter anyway). And I would say most DO look at their phone even when driving to see what the beeping noise has brought in.
There have been studies that it's worse than drinking and driving. I wouldn't get in the car with a drunk driver, and yet I get rolling eyes when I finally ask someone to concentrate on driving instead of looking at her phone.
Car and Driver did a test for brake reaction times.
The results:
Unimpaired: .54 seconds to brake
Legally drunk: add 4 feet
Reading e-mail: add 36 feet
Sending a text: add 70 feet
http://www.cnbc.com/id/31545004/Texting_And_Driving_Worse_Than_Drinking_and_Driving
No wonder I get rear ended so much!
Oh, and my fav commercial by bmw.
http://www.youtube.com/watch?v=IMBtFgey7rk
. I did send this to my friends and the first response I got back was "but it was his fault for hitting her, she had the right of way!"
Um...no, she could have run a stop sign at a two way stop...I see it all the time!