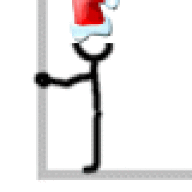 Joined

Dec 29, 2004
Messages

17,193
fiery|1308608843|2950558 said:

TGal-yes, listen to it and look when you can (like at a stop light, not pm the highway).

I've gotten used to listening because we used them a lot while traveling. Internationally we always had to ask someone ahead of time if the directions made sense and then study it a bit before heading out.
I never rely solely on GPS if I have no idea where I am going. I use mapquest, look at it, and then use GPS after I have some sort of idea. I don't like having zero idea where the thing is taking me. Plus I don't trust them entirely either.
LV, I think that's a good point. I'm in the video business...maybe I should put some "murderer" videos and put them on youtube.