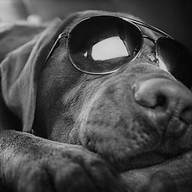 Joined

Apr 23, 2018
Messages

3,568
FWIW, a link to the thread when I designed my wife's e-ring:
https://www.pricescope.com/community/threads/dk-bgd-custom-setting-the-home-stretch.240843
Looks like I started getting quotes around 5/15/18 (page 1, post #1). Finished pics & videos were sent to me on 6/29/18 (page 9, post #257). Ring actually arrived on 6/30/18 (page 10, post #295).
If you read through, you will notice the design is rather unique. I also think I had more revisions, and emails/conversations/coordination with DK/Amy than the average person. Not to mention two mock ups before it entered final production -- a plastic green version, and a wax purple version.
Looks like I was about 45 days into the process, which seemed like more to be truthful, lol.
I was never asked about payment for CAD's, to hold my place in production or for any other reason. In fact, we only talked money when I asked for the quote and when I received the PayPal invoice after the final pics & videos were emailed to me.
Maybe I just caught them at the right time, or got lucky. I know there was someone on here that was doing a piece that wasn't time sensitive and she told Amy to work on mine ahead of hers because she was invested in the process and wanted to see it done. I'm not sure if that had any bearing or not, but it was uber sweet of her.
All said, DK did a good job for me and treated me right throughout the process and also afterwards when we did her wedding band, and a small prong repair from my wife snagging it on something on her trip to Boston.
Hopefully whoever you decide on will treat you as well, and you can share your success story with all of us. Good luck!