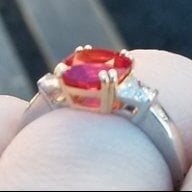 Joined

Nov 3, 2009
Messages

7,538
Delaney would be that candidate, but he will not be nominated by the D party.
Well, he has two benefits.
a) he is smart
b) he did not enter big politics poor. It is a huge plus. He probably is the Dem version of Mitch Romney.
Electing the scion of a rich family makes sense, rich people are often more independent in their thinking (in XX century they also were aristocratic - remember two Roosevelts).