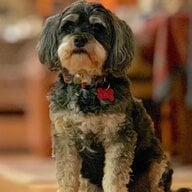 Joined

Jul 20, 2012
Messages

1,907
I am trying to decide which Rolex face to choose, this has been a hard decision, & I am turning to my PS friends for input. My DH is gifting me the 31mm gold/steel DateJust as a Christmas present.
I have my dress watch & as such, it is beautiful, but I really would like more of an everyday watch.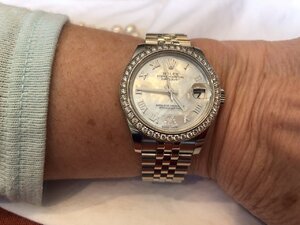 Am looking for multi purpose wear. Jeans, grocery, gym, running around, the daily beater. I am leaning towards the white face, as it's clean & classic. Which is sort of my style, and one I'm most comfortable with. I'm not a 'fast' fashion type of gal.
I've landed on a 31mm, 2 tone. Both the 34 & the 36 are too big, the 28 too small. (My original is a 26mm gifted to me by DH in 1999.) So now, would like to get a more everyday watch & put the stainless/diamond bezel on the shelf for more dressier occasions.
But can't decide on the face for the new watch. I'm between both options, having narrowed down to these 2: the white face or the silver face. Had a hot & passionate dance with the green face, but decided it's just not 'me'. If anything, am leaning towards the white face.
Would love to hear what everyone else thinks.
The white face: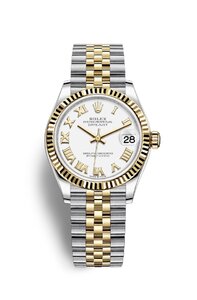 The silver face: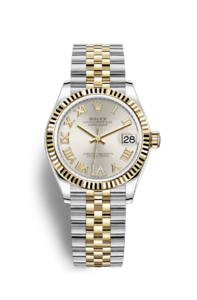 2nd Runner up Green Face but didn't make the cut: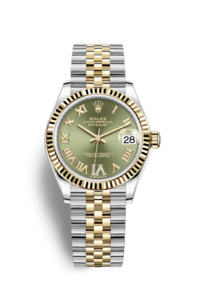 The thing I like about the silver face is the diamond 6. The white face is clean & will go with everything, I love it also. But it doesn't have the snazziness that the silver face has with that diamond 6. I think the 6 embellished like that dresses it up just a tad. But then I revert back to that clean classic white face. I love the simplicity & casualness of it.
What does everyone think? Would love to hear from you Rolex enthusiasts as well!
@Dancing Fire
@LLJsmom
@Tonks
@MissGotRocks
@cflutist
Thanks & Merry Christmas & Happy New year everyone!!