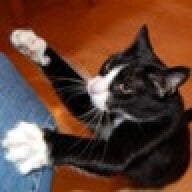 Joined

May 6, 2005
Messages

2,991
All this recent talk of red spinels lately made me think about setting mine. The diamonds left over from the original setting of my emerald ring were just sitting there as well, so I thought of putting the two together. Maybe something like this:
The spinel is 7 x 7.6 and the baguettes are (I'm guessing) about 3.5 x 1.5 and I have 14 of them. Here's a bit better picture of the spinel by itself.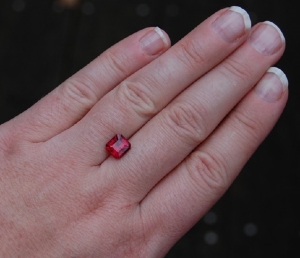 My other idea involves a bunch of 4mm trillion tourmalines in varying shades of pink. I was thinking that chandelier earrings set up something like this could be very cute. I have 19 of the tourmalines so 9 per earring is the max I could do. These could also be done without the diamonds. I'm not sure what would go up top though.