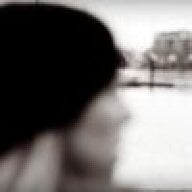 Joined

Jul 6, 2005
Messages

2,406
All of this talk about babies -- when to start, when to stop -- there seems to be a lot of advice to travel pre-kids. while i''m not getting any younger, children are not in our immediate future, however, i think a trip ought to be

Places we''ve been. Some together, some seperately.
Me: Him:
Ireland Hawaii
Australia Alaska
New Zealand Costa Rica
Italy France
Costa Rica England
Caribbean Caribbean
He''s traveled mostly as a kid, while my first real trip was at age 20. On all of our trips, we enjoy taking the road less traveled. Opting for a bit more of an adventure over pehaps culture. For an example, when i visited italy at first i thought about going to florence and venice, but ultimately decided to visit cinque terra and climb a volcano off the coast of naples

but as i''m typing this, i''m feeling like perhaps paris? or maybe denmark? iceland? chile? there are soooo many places. costa rica was a great destination because our airfare was so affordable...
Does anyone have any suggestions of a place they went and absolutely loved?