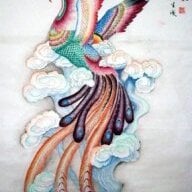 Joined

Jul 31, 2014
Messages

9,958
I would just really like to see a verified counterfeit (i.e. real materials, fake hallmarks), if they exist, to compare.
I think the design is straightforward and ubiquitous and enduring enough for there to be fakes out there, but if there are then I would expect I'm not the first to come across one and there would be examples out there. This is the first item where I've looked for counterfeit examples and not seen a single thread or conversation to date.

re: 'would I be happy?' Hmmm... I don't have the answer to that. If the materials, quality and build are identical and it passes a jeweler's inspection, then what's the difference ultimately, except for the Tiffany markup?

Like, if I got a certified 2CT F color triple X solitaire mounted in a plain six prong ring, I wouldn't care in the slightest if it were really from Tiffany or not (provided the price made sense). On the other hand, I do have Tacori rings and have paid the brand name markup, mostly because their craftsmanship is so unique and intricate that 1) it's very easily identifiable as Tacori and 2) I don't think the design can be counterfeited easily anyway.



My honest feeling is that this item may be a high quality fake, i.e. real materials but not real Tiffany (despite my original post). This seller is from Poshmark (which will authenticate, how rigorously?), and while they have a long track record, they do have a few of this ring (different stones, different sizes etc), all with identical hallmarks. Given the variety of different hallmarks for this ring over the years, I don't feel it's likely that a second hand dealer would have only one type, without variation. And the price is very low, given the condition. But who knows... maybe this version of the hallmark is more common/widespread?

I probably will purchase, and take it to get authenticated/appraised, and overall rather confident I will be happy with it, but I don't think I will feel 100% it came from T&Co.
I thought Postmark guarantees that they don't sell counterfeit / replicas? If you bought it and took it to an appraiser/etc and it wasn't real you should be entitled to a full refund.