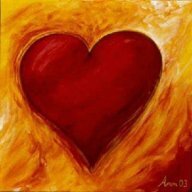 Joined

Mar 8, 2009
Messages

1,647
Hi All,
So as a sheepish newbie, I've been perusing for a couple months and have posted only once or twice. We went and looked at cushions and radiants today and I've decided that although gorgeous, radiants are a bit too geometric for me. Our amazing jeweler is going to get in a few other cushions for us to look at next weekend. We're hoping for a near perfect rectangular (elongated?) cushion over 2 cts. We've got a comfortable budget to work with so hopefully we're being realistic!
SO - my question is about settings. I want to stick with a solitaire for now, as so many of you have inspired me with your upgrades and changes over the years. I'm certain my tastes will change too
That said, I'd like to go with a more unique setting or something to give the ring a little extra oomph! I found this HUGE ring, but loved the detailed setting. Where can I look for more unique designs like this?? Suggestions? I don't care for halos on e-rings, but this is what has inspired my new setting search.
http://www.sybarites.org/wp-content/uploads/2008/06/levievcut.jpg
Thanks in advance - you are all amazing and so diamond-intelligent it blows me away!