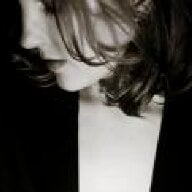 Joined

Nov 2, 2006
Messages

10,541
http://www.dimendscaasi.com/english/ring/pages/engR702-DD.asp
Hi all,
This past weekend my bf and I went to look at rings and I think I found the one. After months of going back and forth over wanting a sapphire or diamond and then which cut, emerald, oval, or cushion, I've decided on a round briliant. I spoke with the jewelry store and they said that the ring was one they got through a wholesaler and there's no designer name to look up online. I'd really like a picture of it to post here and to show friends. Okay, I want to brag. Has anyone seen a ring like this during their research online or, for you vendors out there, do you have a picture of this ring? The specs are below
White gold
total carat weight 1.05
.35 on band in round briliant pointers
.70 center stone G-H VS1 or 2
The band is the unique part of the ring, it's similar to the ring attached (hopefully it posts okay). The band is made up of little elipses with beaded edges and diamond pointers set in each. The band has almost a scalloped edge with etching on the sides.
There is a wedding band that goes with this engagement ring that has a straight outside edge and the inside edge is cut out to lock into the scalloped edges of the e-ring.
Any info would be greatly appreciated.
Hudson_Hawk