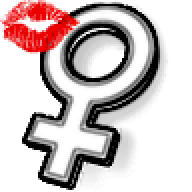 Joined

Jan 13, 2009
Messages

239
Newbie here... I''m stopping the search on engagment rings.. no it is not bad news... the only think left is for my FF to figure out which diamond and well...
ask. That may be awhile and that''s OK - we''re not in a hurry. (at least YET!)
So in the meantime, I''m getting a bit more money on my income taxes than I thought, so I decided I would look for a mother''s ring for ME! I told FF that at least I''d get a RING of some sort... he just laughed.
Problem: OMG - the sites I googled had flippin'' ugly cheap looking rings, that weren''t so cheap. I''m thinking of just getting the representative stones (I can''t afford my sons rubies) for Dan S.or Barry B. I want smaller stones (<1 carat) and am debating if I can stack with stones that large, how I can get an inexpensive setting... I''m thinking a simple rope (like the bonding symbolism) solitaire stacked...
But I like floral rings also....
Argggg..... I can only afford maybe 300.00. I''m thinking maybe I will just get the stones and if there is a setting I find that I like, waiting until I can afford the rest.
ANY ADVICE AT ALL???? I''m always amazed at the awesome advice, suggestions on here, so here I am asking for some!
My daughter''s stone is Topaz (I''ll get the yellow variety though I LOVE the Imperial), my son''s is Ruby - which I''m not sure what I''ll do with yet, as I defintely can''t afford that.
Thanks.