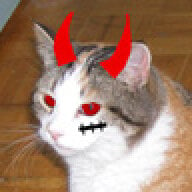 Joined

Nov 19, 2004
Messages

3,450
Hey everyone,

So for day''s I have been lusting after Meresal''s shoes, and came to the conclusion that I need new shoes!!

Background: I''ve had these shoes for 5 years (I KNOW! Can you imagine having shoes for FIVE years, and thinking of wearing them for your wedding). With the belief that they would be my something old. But looking at them now, I think maybe they are outdated for a wedding. And with Meresal''s CL droolfest on my mind, I started scoring the internet for a pair of shoes.

The heel on my shoe is 4'' inches. My dress was made hollow to hem for a 4'' inch heel. I could probably sneak in 3 3/4, but no less. My dress is natural silk color so white, but not a true white.

I also love a stiletto-ish heel. It MUST be a stiletto heel. And I LOVE a shoe with a bow.

If you ladies have any suggestions, I would really appreciate it!

My budget is $250 USD (I could do $300) if something is drool worthy though. I''ve combed through zappos already, and nothing of intrest.

I''ll post pictures of the 5-year shoe. Which is not completely out of the running (unless you gals say it''s really ugly and updated).

Thanks!