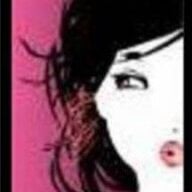 Joined

Mar 28, 2008
Messages

6,181
Date: 3/24/2009 6:59:27 AM
Author: TheBigT

OMG, Bia -- you are so lucky. My FMIL takes my fiance''s side on everything -- to the point of being totally ridiculous. When we moved and a couple months later we still had some stuff in boxes she actually asked me whose fault it was that there was still stuff in the boxes (which is an obnoxious, pointless question anyway). And when I told her it was 50% each of our faults, she responded, ''Actually, it''s about 20% his fault, 80% yours. I''m his mother, and you can''t convince me otherwise). That was right after we got engaged, and it was the first thing she''d ever said to me that wasn''t perfectly nice.

But anyway, I''m straying too far off topic. It would never occur to me to call my FMIL when my fiance and I argued, because I know she would take his side, and probably try to convince me that I''d done something terrible to her baby boy. But if my fiance called my mother to complain about me, she would tell him that''s the kind of thing that he and I should discuss, and leave the mothers out of. I could conceive of someone calling the SO''s mother, depending on what the argument was about, but I think it''s ill-advised.
Honey, I agree with you. I tell my cousin all the time, "Do you want the family to hate your man? Because if you do, keep telling everyone what he does to you." It''s a bad,
bad
idea to air dirty laundry...
I would never call my FMIL, or even my own mother, to complain about FI...it is none of their business. I also feel for you, since it seems your FMIL''s real personality is coming out of the woodwork since you''ve gotten engaged.
My FMIL, she is a good person. I gotta admit, I love the lady. She''s not always easy, a Queens girl to the fullest, so you know she''s a tough cookie. But one thing I have to give to her is that she knows our dynamic (meaning my FI and I). So if we go there, and we''ve just had it out, she knows--just like my mom knows--and she won''t say, "what happened?" But she will say, "Was it an interesting ride over here? My son''s a PITA!" LOL If anything, to lighten the mood. If it''s something trivial, then I will tell her. I''m not a good actress when it comes to hiding my emotions. But never to put him down, or to say "oh woe is me..." Believe me, she''d tell me get a grip and get over it!