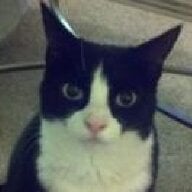 Joined

Aug 8, 2005
Messages

40,225
hay joe|1460914859|4020471 said:

Gypsy|1460863281|4020266 said:

hay joe|1460843518|4020172 said:

At 15 dollars an hour for doing a repetitive remedial task they may become unemployed. That's my concern.

Most people I know WANT to work. They don't want to sit on unemployment getting depressed day after day. They want to be active.

And you can't sit on unemployment indefinitely. That's just BS. You have to LOOK for work. There are conditions for it. And it expires.

I agree with azstone.

The business owners will find ways to offset or eliminate these costs. Automation and fewer workers are surely in their future plans. Both mean fewer jobs.
Okay so. You just flip flopped.
First you said that you were against it because you think it will encourage people to sit on unemployment. Then when confronted with reality you flipped to say that employers are the problem, and that they will find a way to make their profits (a very liberal POV) no matter what.
I thought you were a die hard Rightie Joe. Or are you just playing with us?