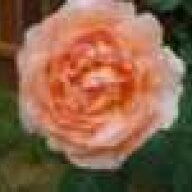 Joined

Jun 25, 2007
Messages

3,160
On work days I literally hop out of bed (usually at least a little late), speed shower, hair dry, dress, prep kid/my lunch and race out the door. That is it. No time for anything else - in fact, I often have to cut one of the above or shorten the time. I wake up about 45 minutes before I have to be out the door.

DH, on the other hand, builds time into his morning routine to meditate and eat a leisurely breakfast (that's how I would describe it anyway!). At the moment, he's not working outside the house so he also gets the kids ready (minus lunch). He gets up 2.5 hours before he has to leave to get the kids to school so he has time to meditate and not rush any of the other things (showering, breakfast etc.).

In talking to other people it seems I'm in the minority and most people like to have more leisurely mornings. I value sleep and really don't mind rushing. How about you?