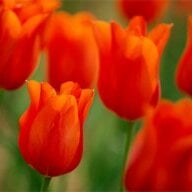 Joined

Dec 29, 2006
Messages

12,461
My mom and I were talking earlier about how she doesn't think it's right that I asked for 2 personal days this month. She thinks it's wrong because we get out of school at the end of the month anyway. Okay, I'll give her that. Normally, I wouldn't use two of my 3 days in one month, but I don't get to carry them over to the following year. It's use 'em or lose 'em. I should have spaced them out better than I did but since they're mine, I wasn't going to NOT use them all. The only time we're not allowed to use personal days is a day right before or after a 3 day weekend or a vacation week. That makes sense. We have to write a letter and get approval from our superintendent if a case like that should come up.

As far as sick days go, we get 10 days, I think. Maybe 12, I can't actually remember. Anyway, I usually end up using maybe 3 sick days per year. Sick days can be carried over up to a certain point. I'm not sure how many I've built up.

What's your company's policy for sick time and personal day use?