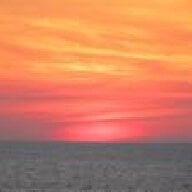 Joined

Sep 16, 2009
Messages

2,156
I am wondering how people feel about Friday afternoon weddings.

I attended two this summer and am invited to another in November. I'm not sure if I can make it to the November wedding since I just started a new job and the ceremony is at 3:00 pm. The bride is upset that many people she counted on can't make it, including all of DH's extended family.

DH is going, and I'll join him if I can work in some flex time, but I just can't be sure right now. I'm a bit frustrated since given the time of the ceremony, the couple is expecting everyone to take the day off work. That's not really feasible when most of us get 10 days of vacation per year!

I'm feeling that its a bit rude to have your wedding on a Friday and expect everyone to take time off.

Am I being a brat? What are your thoughts about Friday afternoon weddings in general?