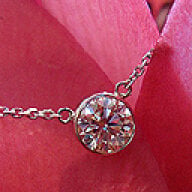 Joined

Oct 30, 2002
Messages

31,003
"But... why would friends disagree with each other? If I''ve got a secret stash, and I tell you that I do, why would you disagree"

Why couldn''t someone disagree with a friend''s opinion? Gosh I disagree all the time with friends, family, loved ones!!! Life would be so boring if we just agreed with each other all the time.

It was rather how it was handled. Oooooh....it was fiery!!!