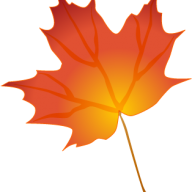 Joined

Jan 20, 2008
Messages

162
Hi All,
I recently sent out my Save the Dates, and a friend from college emailed me and said she''s incredibly excited and that she''ll definitely be there. I was thrilled to get her email, so I wrote her back saying how glad I was that she thinks she''ll be able to make it. She wrote back again telling me that her boyfriend of several months (whom I have never met) was online at that very moment looking at flight and hotel prices for the TWO of them.

Our guest list is already slightly larger than our venue capacity, so we were only able to give ''plus one''s to our friends who are engaged, married, or living together with their significant others. Additionally, FI and I have a strong belief that we''d prefer to avoid meeting people on our wedding day, and a lot of the ''plus one''s who didn''t make the cut also happen to be people that we''ve never met (like this boyfriend). I''m sure they''re all great people and I''d love to meet them eventually, but I don''t want to meet them on my wedding day.

So, I guess my question is...how do I handle this? Should I email her back? Call her? What do I say? I really don''t want to have to do this!!

Thanks all.