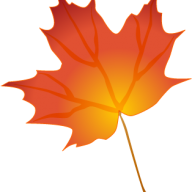 Joined

Jan 20, 2008
Messages

162
Date:

3/3/2009 10:53:17 PM

Author:

FrekeChild

Date: 3/3/2009 10:44:41 PM

Author: havernell

To pick up on a point Musey made, for those of you saying that Wyndham should try to include this friend''s boyfriend simply because no one likes to travel alone, would you feel differently if it was the case that this girl is one of a group of 6 or 8 close college friends who are all invited (meaning that this friend will have PLENTY of people to hang out with/room with at the wedding)? I can kind of see the point about letting someone bring a guest for a wedding out of town where they will not know anyone else IF there is space, but Wyndham said this girl was a friend from college, so I would venture a guess that she will know others attending the wedding (Wyndham correct me if this is not true). Sure, she may have to fly alone for a few hours, but I think any adult should be able to manage that just fine.


So, if Wyndham''s friend will know lots of other people at the wedding, is there any problem with inviting just her (and not giving her a +1)?

If there will be a bunch of friends of the guest, then I wouldn''t invite the BF unless it was a ''I''m not coming without him'' type of thing...
Thanks Havernell for your comments--I completely agree with everything you said! My friend will know at least 25 other people out of the 200+ guests that we''ve invited...I would obviously seat her with people she knows and help her get in touch with those other college friends to set up a rooming situation (fifteen of us were sorority sisters so sharing a room isn''t a big deal!). I think you''re totally right about not allowing the presumptuous guests to get plus ones when the more passive guests aren''t assuming that they get to bring guests...it''s really not a very fair policy to allow only our more assertive guests to push us into giving them plus ones.
Freke, question for you...would you personally give a plus one to a friend who said "I''m not coming without a plus one"? I know some people might be more comfortable with a date, but anyone who wouldn''t come to my wedding because they don''t get a ''plus one'' probably isn''t really there to genuinely support me anyway, right? I''ve been to several weddings ''single'' when FI wasn''t invited or couldn''t make it, and I never felt anything but happiness for my friends who were getting married.
Thank you all for your comments--I appreciate the advice and this has been incredibly insightful!