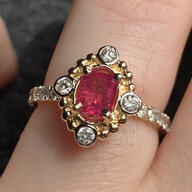 Joined

Oct 17, 2020
Messages

62
So while I'm waiting for my pad ring to come back from setting, I happened to fall in love again... it was a chance meeting, and even though I had no intention of buying another gem until my last one came home, it mysteriously showed up on my doorstep with the $$$ subtracted from my bank account.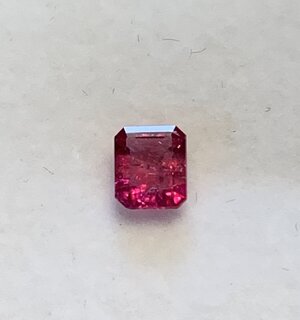 (Btw since it's an uncommon gem, I want to clarify - I did have an independant (and PS endorsed) appraiser confirm that it's a red beryl).
It's definitely not a 'perfect' gem, especially by PS standards, but oh my god I LOVE it! I've always had such a soft spot for jardins and this one's is so beautiful.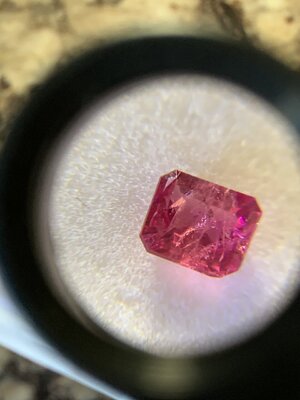 It's a delicate 0.34cts, being a red beryl, and I'm a bit at a loss of what to do with it now that it's in my hands!
I actually wear pendants even more than I wear rings, so I've been thinking of maybe putting it in a pendant, but I'm worried that it might be too small. It's 4.2x4.7 iirc.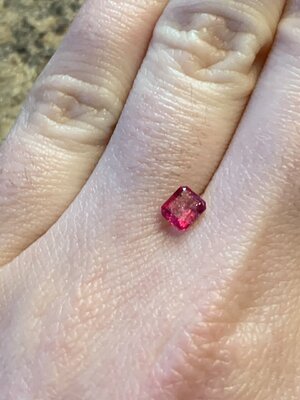 I have pretty small hands (3.75 on both ring fingers) so I think it's fairly proportional for a ring - maybe a halo?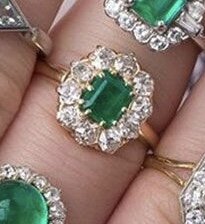 I LOVE chunky halos like this but I'm afraid that they might need so many prongs that my tiny beryl disappears under them!
What to do!!