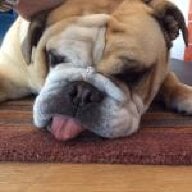 Joined

Jun 10, 2014
Messages

172
Hello there,

Do we know roughly what percentage of polished diamonds on the market annually are GIA/HRD/AGS graded (or just any one of those labs)?

I've done a search on here and even though I'm sure there is relevant information somewhere, I can't find it. Stats on the proportion of output that grades to certain certain levels on the 4Cs would also be really interesting. I'm trying to get an evidenced handle on what proportion of polished diamond production is accounted for by stones with an excellent cut and colour and clarity of J and SI1 and better (or a similar but differently drawn set of criteria). I've found data relating to carat size, but not the other characteristics.

This enquiry is prompted by one of the many discussions on "rarity" that arise whenever diamonds are mentioned.

Any links or input gratefully received!