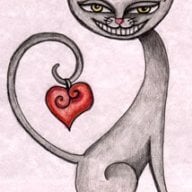 Joined

Feb 22, 2009
Messages

4,005
If you get ill and have to go to the hospital, what is your plan for your pets? I'm trying to put together a rock solid plan for my pets if both my husband and I were to go to the hospital. The problem is, each plan I come up with has some sort of flaw. I'd love to hear everybody's plans. Boarding is out of the question for me because one of my dogs is young and not altered yet.
Also, I heard on the news that if you get coronavirus, you should quarantine yourself from your pets! We have a plan for isolation. In this plan, anyone in our house who was sick would be completely removed from our pets.
Coronavirus disease 2019 (COVID-19) is a virus (more specifically, a coronavirus) identified as the cause of an outbreak of respiratory illness first detected in Wuhan, China.
www.cdc.gov