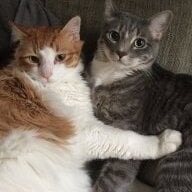 Joined

Mar 5, 2013
Messages

2,848
I did a search but didn't see this topic - forgive me if it has been done!

I was just thinking about the Beatles and how hard it is to name just one favorite song of theirs. I was able to get it down to three, but if I *had* to name just one song - my favorite - I guess it would be:

Blackbird

But I have to admit that it was extremely close, almost equal, to In My Life.

So, name yours - but try to keep it to ONE favorite (and then a couple of runner ups if you just can't help yourself, like me).


For me:

#1 is Blackbird

Close runner ups:
In My Life
Rocky Raccoon

And I will stop there bc otherwise I'll go on forever.