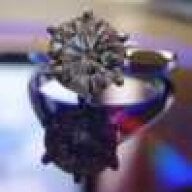 Joined

May 27, 2008
Messages

5,455
Date:

2/26/2009 7:33:09 PM

Author:

fatafelice

Date:

2/26/2009 1:21:45 AM

Author:

Kelli

AHHHHHHHHHH..........

THANK YOU THANK YOU THANK YOU to all the people who put down any kind of chewing noises! Whether it''s food or gum, I very honestly get violent tendencies and panic attacks when I''m around this! (Yes I know I''m crazy, and yes, I actually HAVE talked to a therapist about it.) I used to actually hit my brother or my friends when I was a kid, and it will ruin my whole day/night if I''m stuck in a car with gum chewers, or people who just insist on constantly eating things with their mouths open. And yes, the plane thing is the WORST!! Especially since every worried parent gives their kids gum to smack on so their precious little ears don''t pop. Unfortunately, my head just might explode instead. If I could change the world... there would be no gum, and people would all be taught to eat with their mouths closed! It''s just so disgusting and rude. And so is popping your gum! AND the commercials with the crunchy food. It''s all gross.

Ok.. rant over. For now

And oh yes, one more thing. Nose picking children. Especially ones who are old enough to know better, and who wipe it on the bathroom walls (or any other walls for that matter) at my dance studio. If I knew who was doing this, I would seriously ask them to NEVER, EVER step foot in the studio again. That is absolutely unforgivable.

Kelli, I am exactly the same!!! It makes me absolutely insane, and I am aware that I overreact. I am curious what advice your therapist had for you?
Thanks for letting me know there are more people like me! Unfortunately, the therapist wasn''t able to help much. He gave me this tapping routine to do, something about reflexology and distracting your brain. Didn''t work at all.

I am way too far gone for that! He did suggest taking St. John''s Wort everyday, either in a pill or by drinking the tea. He said in around six months it will help do what prescription meds do for your brain but without all the side effects (like you''re taking Xanex, but not), and that you''ll start to notice that things that used to get under your skin won''t bother you as much. Unfortunately, I looked it up online and found that St. John''s Wort is known for interfering with birth control. Not an option for me right now, so I don''t know if that one works or not.