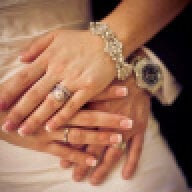 Joined

Sep 5, 2007
Messages

2,201
Date:

2/24/2009 12:52:51 AM

Author:

HollyS

Dislikes, Peeves, Things I Just Might Go Postal Over:

My loud workplace. Car dealerships are notorious for this blatant display of crassness: loud stereo music piped through speakers, loud PA systems, loud-ass salesmen entertaining each other when they''re bored, showroom and waiting room televisions at top volume, the constantly ringing phone, the perpetually perturbed service manager freaking out about not having enough help . . . . I could go on, and on, and on. We are in desperate need of Zen where I work.

Loud people. Anywhere, anytime. Nothing is ever funny enough to shriek over, nothing is ever important enough to yell into your cell phone; nobody is interested in your frikkin'' life, so pipe down, okay?

Obnoxious children and the parents who spawn them.

I could elaborate. I''ll just say this, unless they are cute and charming, I don''t want to see them, hear them, eat near them, sit in a theater, church, or auditorium anywhere close to them. I will ask to be seated away from kids at a restaurant. And nothing gets me riled quite like seeing a small child at a very expensive, very swanky, should be adults only, restaurant. Get a sitter or stay home. I don''t want to endure your little monkey if I''m paying through the nose for my swank. (I do fully expect to see children at the grocery store, Wal-Mart, and McDonald''s. That''s okay. But not at midnight, understand?)

Bad drivers. That means about 85 percent of the drivers on the road. They make me apoplectic. And I have to drive 100 miles round trip every day. I''m very much in touch with my inner road rage demon. Yelling is great therapy, but passengers get frightened.

Cell phone usage in bathrooms. OMG. This is the height of rudeness. I hope if you do it, you drop it in the john.

The neighborhood barking dogs. Every morning, same time. Barking is like people yelling; do you yell at your neighbors? ''HELLO!'' So why can''t those darn dogs just meet at the back fence and sniff each others naughty bits and be done with it? Why the BARK BARK BARK, ARF ARF ARF, for 10 minutes every morning? I know they''re excited to see each other, but gee whiz, don''t they know it''s Saturday?

I''m sure there''s more. I''m quite the curmudgeon sometimes.
Okay I really hate the barking dogs thing.
THe neighbors dog barks ALL DAY long and in particular ALL MORNING LONG EVERY MORNING! This in turn sets my dog off and 7am they''re all going nuts. I have a citronella collar on my dog in the mornings to train him not to bark and have for years, he goes through waves though, train him not to bark then the neighbor dogs will set him off then we go through the cycle again. It makes me insane. I tried to call the local police to file a noise complaint (that''s who handles these complaints where I live) but unless they can come out (whenever that may be) and hear the dogs bark for 30 minutes straight they can''t do anything about it. These particular neighbors are across the back fence of my apartment, they aren''t the friendliest people either and the guy who lives there is scary. A neighbor of mine tried to deal with it once and it didn''t go so well. Suffice to say I''ve been living with this for going on year 7 now. They even got a second and third dog to add to the symphony. And to top it all off when the dogs all go the lady that lives there screams out the backdoor for them to shut up, and this goes on day after day after day.
ARGH!!!! I mean how the heck can these people not a) think this is inconsiderate and b) not lose their minds listening to their dogs bark all day?? At LEAST they don''t bark all night. Or maybe it would be better if they did, that would get more people on their case probably.