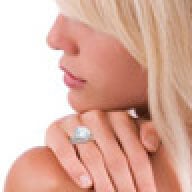 Joined

Nov 14, 2006
Messages

232
So I see people are showcasing thier beautiful diamonds and I''m really curious how do you get these pictures? I''m assuming you need either a really good macro lens and some jig of some sort to hold the camera and something to hold the diamond flat/parallel to the lens... or perhaps you take the photo with a microscope? What about the imagescope portion? Is there a filter that is used on the camera lens or between the object and the microscope? Or can you use a regular ASET or Garry''s Ideal Scope and just place it over the diamond and take your photo that way?
What I have now is:
Canon SLR camera
Canon 50mm macro lens
LED white photobooth
My microscope isn''t really designed to take pictures so I''m thinking to either buy a Canon 180mm macro lens or a new microscope. Any help on how to get these high res pics would be appreciated
Thanks.