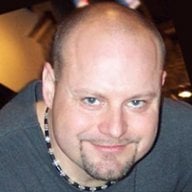 Joined

Sep 9, 2004
Messages

5,212
Greetings fellow diamophiles.

Ideal-scope photos have become common parlance on PriceScope. Soon AGS ASET - angular spectrum evaluation tool - photos will enter our lexicon of performance-assessment as well. There is an increasing need for standardization of this kind of photography. Logically, the most important and variable component is lighting. To this end we would like to share our approach, and welcome discussion on the subject.

We strongly believe diamond performance should be assessed in real-world lighting conditions. Therefore our IS images are all made with backlighting that most closely represents natural daylight: We like an image that appears the same as what we see in a hand-held IS, backlit with daylight through a window.

Correlated color temperature (CCT) is based on the color of light emitted by an incandescent source and measured in Kelvins. A standard incandescent lamp has a filament at 2700 Kelvins. 5000 Kelvins is equivalent to northern exposure midday sunlight. Therefore we use a 5000K (+/-270 CCFL) color-corrected daylight source in a controlled environment to backlight our ideal-scope photos.

Level of intensity is important but easier to control as it depends primarily on the size of the lighting environment. Simply put, if the intensity isn't enough you lose detail and if too bright it appears to wash out. A rule of thumb for controlled photography: Once CCT and color-correcting elements with CRI near 100 are established your eyes may be the judge of appropriate intensity.

We are often asked about our methods of photography – so we are sharing our research in the interest of a common goal.