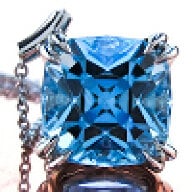 Joined

Jul 30, 2010
Messages

902
Please be as critical as you can. I have a week to decide whether to keep it. The color is closest to the color in the picture by the window. Great cut, no hints of grey, but less saturated than the vendor picture suggests.
Vendor description of color:
This is a gorgeous Aquamarine that is perfectly eye-clean. Very slightly greenish hue, more so than in the pictures, but could probably be heated to pure blue. Personally, I can't imagine heating this stone. I think the color is perfect the way it is! It is the slightly greenish blue color of the tropical ocean (which, after all, is where Aquamarine got its name), and the perfect Princess Butterfly cut really enhances the stunning brilliance of the stone.
Vendor picture: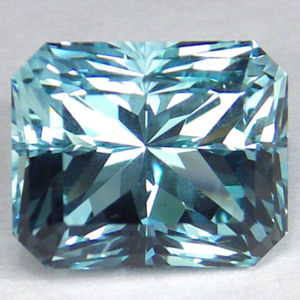 Face up in my hand in indoor lighting: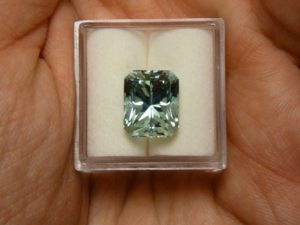 By the window: