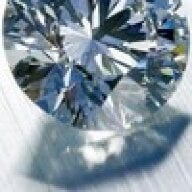 Joined

Sep 19, 2009
Messages

565
Another thread about "jewelry crazes" prompted me to ask about David Yurman.

Do you like the brand and its designs? Do you think it''s classic or trendy? Any other thoughts?

I only own one DY cable bracelet, which my fiance bought for me. I wouldn''t buy another again. He bought it for me a while back, and when I compare it to the new ones in the stores, the new ones are significantly lighter than the older one I own although the design is the same. I guess DY is skimping on metals.

I wouldn''t buy any more DY because I find the line generally overpriced. And now, in Chicago at least, it has become so trendy. I used to think of it as a classic brand, but now every young 20-something girl (I''m a 20-something too) seems to wear David Yurman. It feels like it''s as trendy as Tiffany sterling used to be.