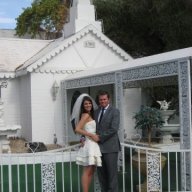 Joined

Oct 17, 2008
Messages

45
Hi all,

I''ve been looking at purchasing this princess cut diamond and have finally received all the information and images. What do you honestly think of it?

I am slightly concerned with the actual photo of the diamond, as it seems the inclusion which is plotted on the pavillion side of the GIA certificate diagram apperas to be showing quite clearly from the top view. I personally wouldn''t think VS1 clarity diamonds would have inclusions of that magnitude. There also appears to be another inclusion on the left bottom edge of the diamond that is not noted in the GIA certificate.

Am I dreaming or are both these inclusions clearly there?
Would they be visable without magnification?
Do you think this consitutes as VS1 quality diamond?
Why would they not plot the inclusion on the bottom edge of the stone on the plot?
Why would they not plot the pavillion inclusion on the crown image also as its clearly visable?
Am I being too anal about this or is it a legitimate concern?
Should I be concerned about the amount of light leakage on the corners of the diamond as visable in the ideal-scope image?
Anything else you can see that I should be concerned about?
What do you think is a good price to pay for this diamond?

Ugh, I''m disappointed because the report makes the diamond look fantastic!