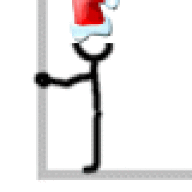 Joined

Dec 29, 2004
Messages

17,193
So since I''ve been into colored stones lately, I''ve been thinking about this and wanted to put it out there. Maybe I am overthinking it.

A lot of PS colored stone vendors have periods where they offer stones only to members, and usually these drops have high visibility on PS because they''re announced by a PSer...

What do you think if a PSer buys the stone, takes her own photos and posts them asking, "what do you think? Would you keep it?"

The reason I ask is unlike diamonds, a lot of the stones purchased by us in CS are very easily identifiable. So say someone bought an expensive stone, took pics, and posted them, then got less than favorable reviews. The PSer then decides to return the stone. Is that fair to the dealer, whose sale of that stone might be impacted by a lot of people making negative judgments on the stone?

Just having now seen three pads and making decisions on them without posting the pics first, I wonder about this. I would have really loved PS opinions on all the stones I looked at. But I realized that in the case of colored gems (and as anyone who has attempted knows), the camera often does not capture what the eye sees. People would be judging photos without knowing the conditions in which the photos were taken. Not sure if this is fair to the vendor for a stone I didn''t own (although I guess I technically owned them at the time).

And (overthinking again), I thought if someone posts pics that are less than flattering, it gets negative opinions, and then the (expensive) stone doesn''t sell, would the dealer have justification for some kind of recourse against you?

So what do you think? Are we a consumer forum and it''s fair game to get help? Or is some degree of caution in order?