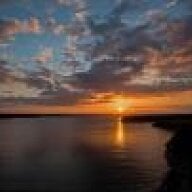 Joined

Jul 18, 2007
Messages

6,105
Re: What do you NOT care about that most people DO care abou
I'm thinking that there are some pretty cool people here on PS.

And I knew if I thought about it, I would think of more things I don't give a hoot about:
Downloading apps. I have none. Not a one.
Fitbit. I still don't know exactly, for sure, what this is.
The "Dick Tracy" Apple wristwatch.
Big cultural events. Like SXSW in Austin this week.
Cultural icons (peculiar to women) like Martha Stewart yesteryear, Pioneer Woman yesterday, or Joanna Gaines today.
Open concept floor plans.
Granite and stainless.