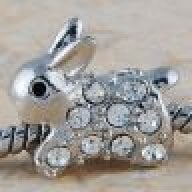 Joined

Jan 15, 2010
Messages

848
Re: What do you NOT care about that most people DO care abou
Hair/makeup. I wear a bit of eyeliner some days, or mascara and foundation if I'm going to an event. I'm in my 30s and still have no idea how to apply blush and eyeshadow.
I am thinking of going to a "real" hair salon soon, though, to get pro cut and color.
I also don't care about Twitter/Snapchat/Instagram/etc.